High-tech and innovative design, I-elevator Co., Ltd with global competitiveness
Modernization includes everything from minor replacement of elevator interior items, to major component upgrades that improve operating performance or energy efficiency, all the way up to complete systems overhaul and replacement.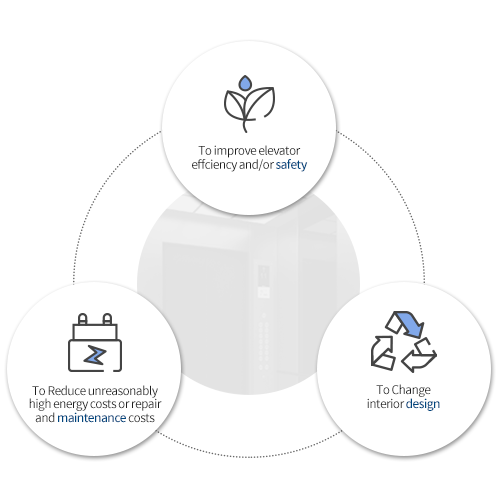 International Elevator Corporation (KOREA)
49, Haguidong-ro, Daegot-myeon, Gimpo-si, Gyeonggi-do I TEL. 031)997-5970 I Mobile. 010-8962-4525 I FAX. 82-31-997-5980
COPYRIGHT 2009 i-elevator all right reserved.